Top 4 Weekend Getaways from Indian Metropolitans
About the Blog: If you are considering taking a break from your hectic city life, this blog will guide you towards it. Life in the major cities have become extremely stressful and people desperately need to spend some time to rejuvenate themselves.
Underestimating India in any dimension is probably the last thing you would want to do. India is globally renowned as the most popular tourist destination and it in fact is. The reason why millions of people get magnetized by this country is that India is connected to its roots and never forgets it. This inspires people to explore the nation and they always wish to know more about this place.
But, the people who are already residing in this place seldom get the time to wander and explore and they think that there isn't anything of interest to do here. That is so wrong, take some time out from your busy schedules to know more about the famous destinations you can jump into this weekend. Enlisted below are the perfect holiday destinations for those who want to escape the hectic city life.
1- Delhi:
In the north, we've got the capital city Delhi. Though Delhi in itself is has a major fan following amongst the travelers, people who live here aren't really at peace. The daily busy schedule and the devastating traffic jams just exhaust the people, and they are incapable of getting some quality time to spend with their family & friends. That is why we select Delhi as our first place. There are several places near Delhi where you can relax up. But today, we're going to talk about one of them.
Placed in Uttarakhand, Lansdowne is approximately 270 kms away from Delhi via NH534. Easily accessible and perfect getaway from the city life. The picturesque landscapes around you will captivate your mind and soul. You'll automatically feel rejuvenated once you visit the place.
2- Kolkata:
The magnificent capital of West Bengal, Kolkata is the prettiest city you'll ever see. Worldwide, Kolkata is known as the "City of Joy", the rich cultural heritage found in this city is a delight for everyone. Millions of travelers are welcomed here because of the exotic places to visit in the city. But, for the people who live here, it becomes difficult to take time off work. And thus, they need to get out of their daily schedule to refresh up.
Only 132 km away from Kolkata is a natural paradise land that is Bakkhali. Beaches & Solitude go hand-in-hand at this place. Enjoy a peaceful weekend with your family, explore the wildlife and don't forget the very famous windmill of Fasergunj. Perfect getaway from Kolkata.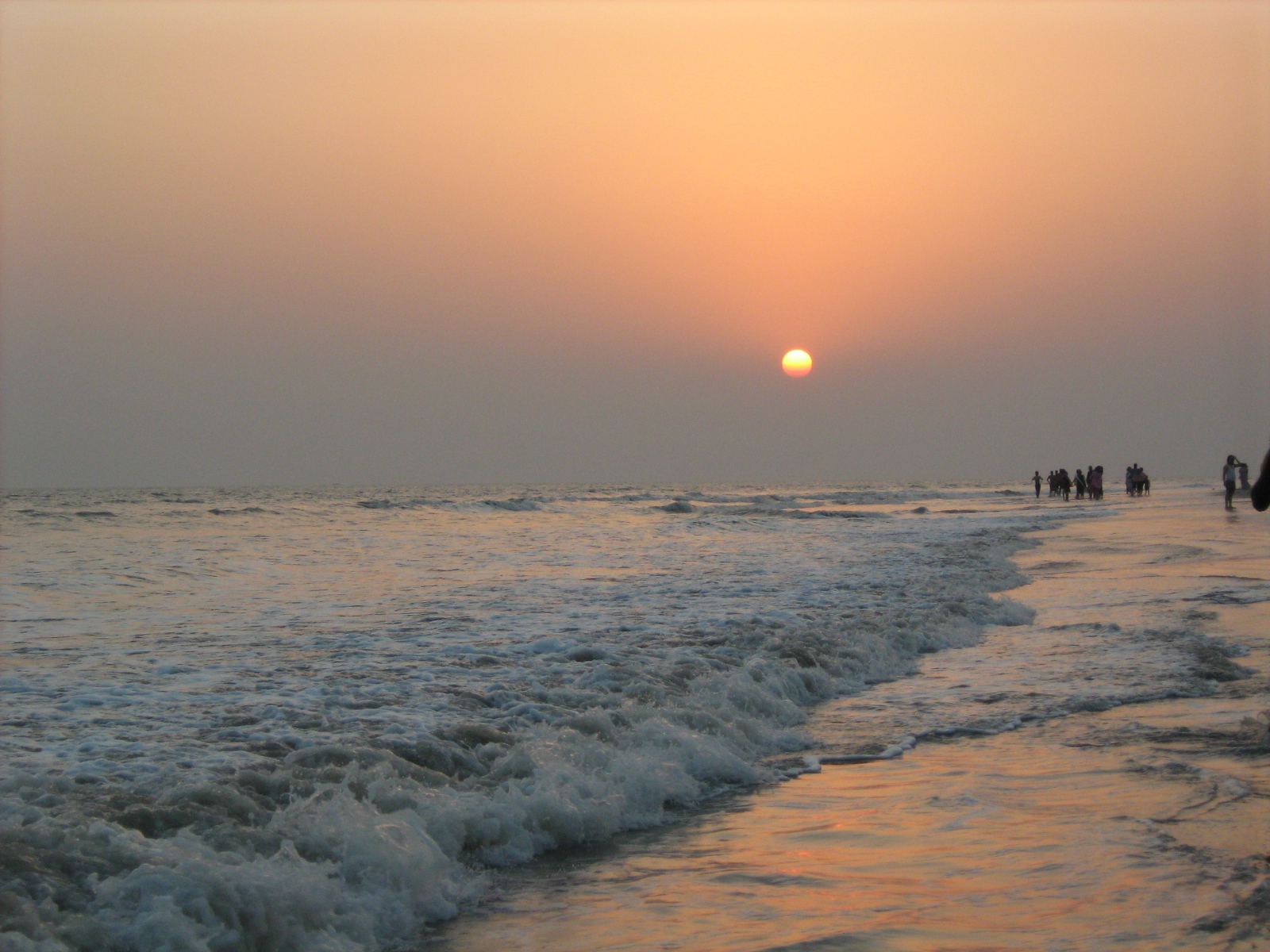 3: Chennai:
Moving towards the south, we've got Chennai, also a major tourist hub with many exciting places to explore within itself but no life for the people who actually live or work in the city. Chennai is considered one of the largest metropolitan city because of its increasing population and contribution to the global economy. But, money can't buy happiness and happiness can only be found in peace. Thus, from Chennai, this is where you need to go this weekend.
Undoubtedly, Pondicherry is the best weekend getaway from Chennai. It is only 169 kms away from Chennai via NH32. Pondicherry is also the favourite destination for several travelers because of the exotic locations that are present there. Seaside Promenade, the Sacred Heart Church of Jesus Christ, Ousteri Lake and the Auroville are among some of the must visits.
4- Mumbai:
The glamour city Mumbai always has something interesting for the travelers. Be it, the Film City, the Marine Drive, the Ajanta & Elora caves or any such place, you just can't get enough of these places. People come to Mumbai with the dream of becoming famous and many even accomplish that. For those who want to go on a short break, away from the city to someplace in serenity, here is the best option for you and your family.
Imagine a road trip, just 154kms away from the crowded city, with the most scenic and pleasant atmosphere around you. Magical! Isn't it? This trip will be the best experience of your life as you'll get to explore the alluring Western Ghats and the amazing bird sanctuary.
Get away this weekend to explore India and some of the finest places that exist in the country. Not only will you get relaxed but you will also feel rejuvenated because of your trip. And to enhance the level of enjoyment you can connect with Country Holidays Inn & Suites. Know more about us on our official website.