Fascinating Hill Stations near Shimla for Vacations in 2019
About the Blog: Every person's favorite spot for the summers is the hill stations. Thus, comes Shimla, the ultimate hub of hill stations. And, we present to you the best guide, on your way to Shimla.
Tired of visiting the same place over and over again? Facing a huge crowd around you when all you want to do is be at peace, then visit these picturesque peaceful areas near the city. No doubt, Shimla is on the bucket list of every traveler but these locations near Shimla are the best definition for the word "perfect". Also, these places will capture your hearts and souls forever and you'll want to stay there forever.
Though there are multiple alluring areas near Shimla, we are listing down only a few of them. It would be best if you could visit all of them but several things have to be taken care of while traveling. Hence keeping in mind, every little detail, we bring to you the top five must-visit near the beautiful city of Shimla. Prepare yourself for a heavenly vacation in these areas. The list goes as:
1- Mandi:
First on the list is Mandi, which is 125 km from Shimla. Known as the "Kashi of Himachal", the place is just majestic because of the abundance of beauty in every corner. Taxis and buses are both present, thus, it becomes easy to commute to other locations. Places of interest in this area are Pandoh Dam, Prashar Lake, and Rewalsar Lake etc.
2- Tirthan Valley:
Next, we have the Tirthan Valley, surrounded by the bewitching mountains. Tirthan Valley is located 205 km away from the city of Shimla but is not less in beauty than the city itself. Like every other hilly area, this place is also famous for trekking, fishing and water crossing. The main location for carrying out these activities are Jalori Pass and Jibhi Waterfalls.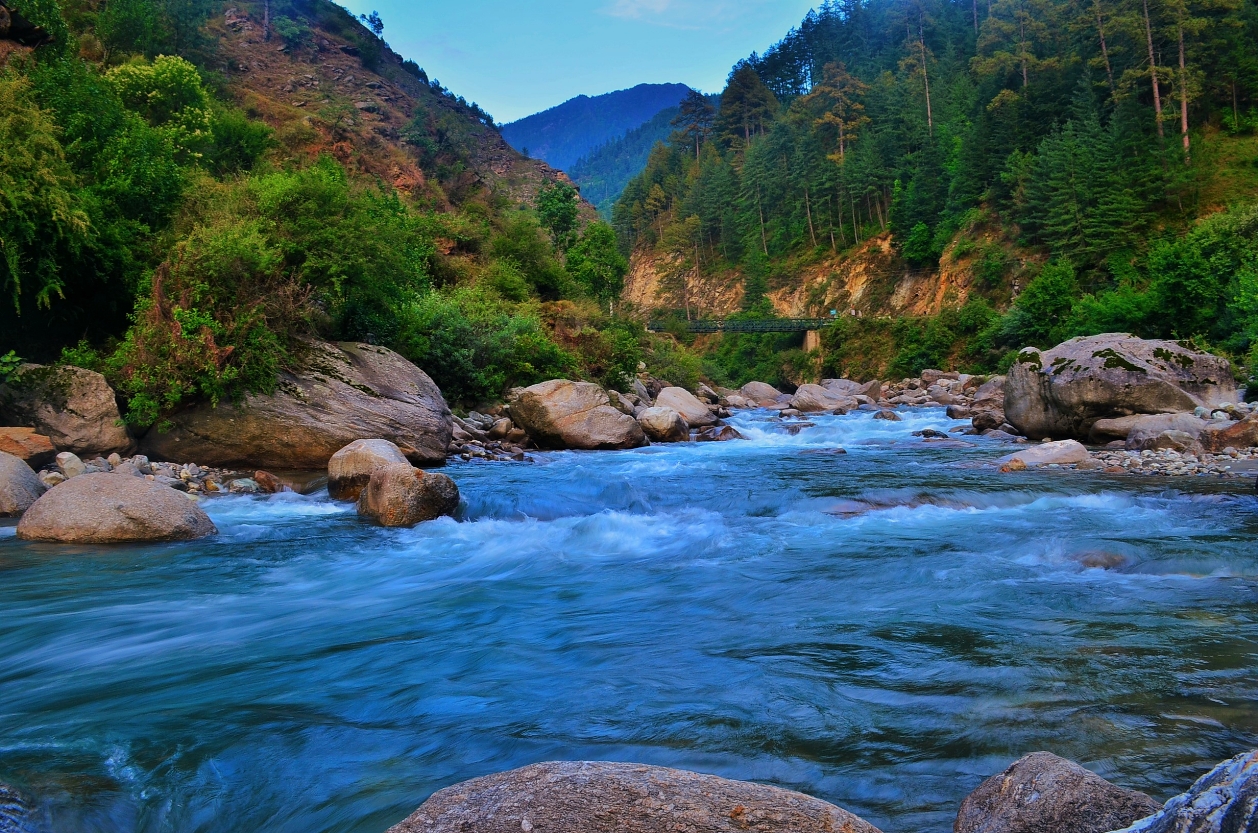 3- Fagu:
Wondering why its name is Fagu? The reason is because of the mystical foggy weather than feels like paradise. Stationed only 21 km from Shimla, this place is a natural beauty. Not than any of the others aren't but the serenity around here is bound to calm your souls. You'll only find greenery and a peaceful atmosphere surrounding you.
4- Tattapani:
Just 57 km from Shimla is another magical land that goes by the name Tattapani. Here on the banks of the river Sutlej, several activities such as camping, trekking, fishing & crossing the river can be carried out by the tourists. The miraculous waters of the river can cure joint pains and reduce blood pressure as well.
5- Mashobra:
Nearest and easiest to access from Shimla is Mashobra at a distance of only 13 km. Surrounded by densely populated forests on every side, exploring Mashobra is a great way to connect with nature. Activities not to miss here are paragliding, rappelling, river rafting, biking, camping, and trekking too.
Apart from these, some other areas to visit nearby are Naldhera, Karsog, Shojha, Shoghi, Kufri, etc. the list could go on and on but no one can travel to all the places in a single journey. People have to look out for certain things such as accommodations, affordable hotel, and services that enable their idea of traveling around the world. Therefore, if you dream of travelling around the world, Country Holidays Inn & Suites is the best option for you as it provides an extraordinary range of holiday memberships for all the customers.