10 Amazing Destination for Couples Honeymoon Tour in Himachal Pradesh
About the Blog: If you're looking out for someplace to relax and refresh up with your loved one, we have prepared a list of the coolest places in Himachal Pradesh for the same.
Himachal Pradesh is the true heaven on earth, because of the natural beauty that is spread around the place. Every location is awe-inspiring in Himachal Pradesh. Especially, for the couples who are looking for a beautiful vacation city/town, Himachal Pradesh is the best escape for you all. If you're wondering about the expenses, do not, we have enlisted every detail about the state below.
These are some of the most exotic and popular romantic destinations that people prefer whilst in Himachal Pradesh. There are multiple options for staying in for a couple of days as well. Since Himachal Pradesh has maintained itself on the top whenever it comes to places to travel therefore more than thousands of people can be seen visiting there. Some with their families, others with friends, but one thing is for sure, all of it is worth it.
1- Kullu Manali
The all-time favorite of the tourists/travelers is none other than Kullu-Manali. This place has been considered as the official honeymoon spot because of the exotic locations and breath-taking views that are present here. Kullu-Manali is and will always be the best destination for the couples.
1- Budget: INR 12000 to 75000
2- To Do:
Gondola ride
Trekking/Hiking
Marketplaces
Rohtang Pass
Dinner at Naggar Castle
Skiing
2- Spiti Valley
The Spiti Valley ranks as an excellent location for the couples to visit as their honeymoon destination. Spiti Valley is extremely captivating and alluring and this is what pleases people the most. Whenever people hear about a valley, an image of gigantic mountains and dazzling rivers comes to their minds and that indeed is true in this case.
1- Budget: INR 40000 to 75000
2- To Do:
Adventure
Biking
Cycling
Rafting
Buddhist monasteries
3- Chail
Chail is a little village near Shimla which is also the popular destination for the couples. Many people visit Chail on their honeymoon because of the peace and serenity in the environment here. This is why Chail is regarded as one of the best places to visit for the honeymoon purpose.
1- Budget: INR 15000 to 50000
2- To Do:
Strolling Around
Hiking
Markets
Cuisine
Shopping
4- Shimla
From the honeymoon point of view, Shimla is currently one of the highest ranking city. The pleasant locations nearby, the stunning properties to stay in and the gigantic mountains surrounding you. You'll definitely be amazed by the abundant beauty that lies in Shimla. Consider Shimla as your vacation destination for an awesome holiday.
1- Budget: INR 13000 to 75000
2- To Do:
Shimla Ridge
Mall Road
Lakkar Bazaar
Jakhoo Temple
State Museum
5- Dharamshala
Another majestic destination for the couples to getaway is Dharamshala. This place is popular because of the scenic charm and beauty all around. Apart from that, Dharamshala is also famous because of the magnificent touristy spots that are present in here. Accessing the locations are also easy.
1- Budget: INR 15000 to 75000
2- To Do:
Dhauladhars Mountain
Triund Hike
Trekking
Theme-based resorts
Market areas
6- Dalhousie
Famous for the several monuments and historic buildings as well as the delightful surroundings are just amazing. Dalhousie remains as the most loved destination for honeymoon. Multiple couples can be seen relaxing and refreshing themselves on a vacation to Dalhousie.
1- Budget: INR 15000 to 40000
2- To Do:
Sightseeing
Horse Riding
Zorbing
Trekking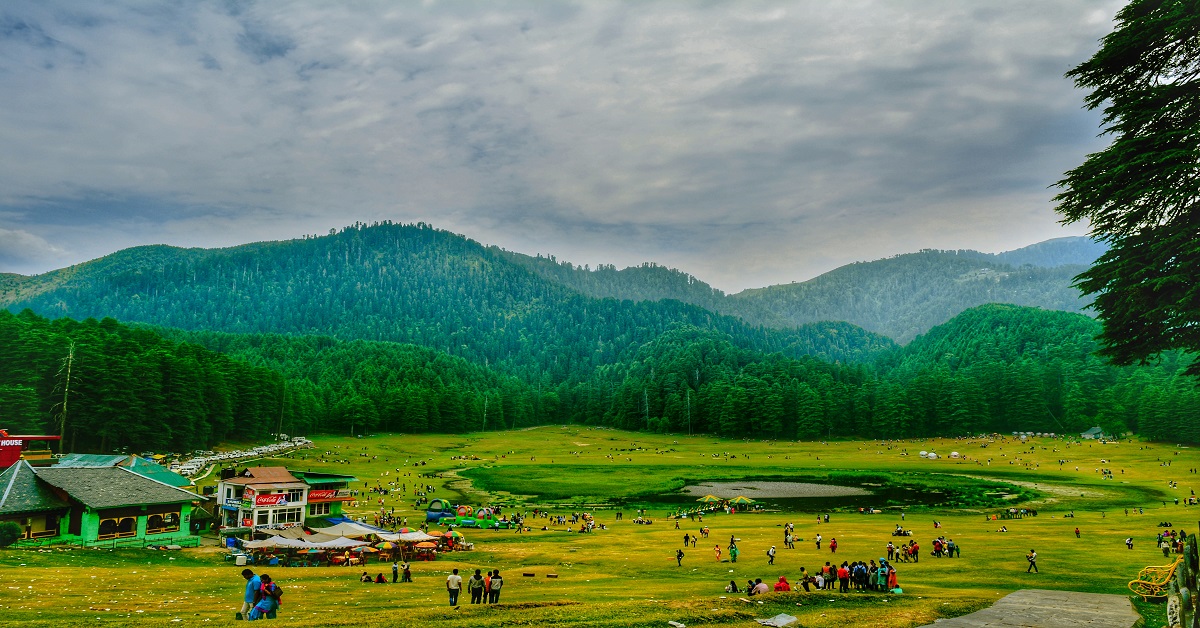 7- Kasauli
A stunning location with a splendid atmosphere at almost every time of the year is Kasauli, the favorite of many as well as close to everyone's heart. Kasauli is preferred by many couples as their destination only because of the abundance of scenic beauty and lovely spots where people can rejuvenate.
1- Budget: INR 15000 to 50000
2- To Do:
Restaurants
Hiking
Treks
Markets
Meditate
8- Mcleodganj
Mountains, rivers, and oceans look sparkling at the marvel place of India, Mcleodganj is most popular amidst the couples. Peaceful locations and serenity all around, Mcleodganj is perfect if you're looking for something awesome within your budget. This place is an excellent vacation destination.
1- Budget: INR 15000 to 75000
2- To Do:
Monastery visits
Shopping
Cuisine
Explore Environment
Treks
9- Solang Valley
Solang Valley, near Manali, is stunning for couples to visit on their honeymoon. The surroundings are so magnificent that people would never want to leave their destinations. Just 16 km away from Manali, this valley is extraordinarily amazing because of all the natural beauty that exists here.
1- Budget: INR 20000 to 50000
2- To Do:
Shopping
Exploring Markets
Hiking
Trekking
Mountain Climbing
10- Karsog Valley
Another popular location to visit this summer is none other than Karsog Valley. Observe the natural charm that is spread all over the valley and the gigantic mountain ranges that are a delight for anyone who loves to stay amidst nature. Karsog Valley thus ranks amongst the top locations that one can visit whilst on their vacation.
1- Budget: INR 12000 to 25000
2- To Do:
Tattapani
Satluj river
Walks
Treks
Himachal Pradesh truly is a wonderful place to visit and comprises of some of the best locations for a couple's visit. These locations are just awesome and are also available in your budget/or everyone's budget.
For additional services and several other benefits however, Country Holidays Inn & Suites is your best travel guide. Know about its holiday memberships and the kind of services it renders on the official website of CHIS.